On the consumer side, our devices are listening as well. Every device creates its subscription on the service bus topic. These subscriptions are named per device and filtered on the SyncGroup metadata. The Windows Azure Service Bus will take care of duplicating messages to every subscription as well as keeping track of messages that have not been processed: if I'm offline, messages are queued. If I'm online, I receive messages targeted at my device: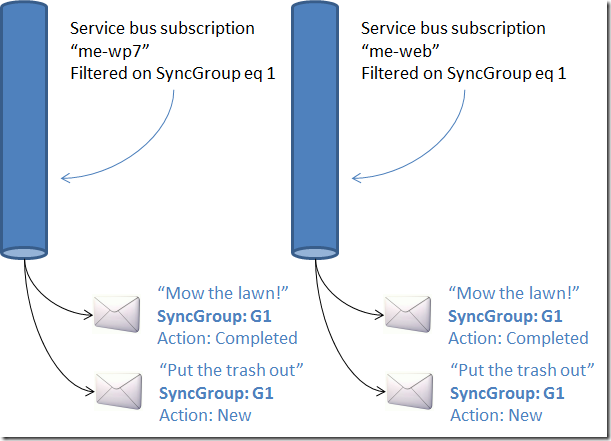 The only limitation to this is keeping the number of topics & subscriptions below the limits of Windows Azure Service Bus. But even then: if I just make sure every sync group is on the same bus, I can scale out over multiple service buses.
How would you solve the problem sketched? Comments are very welcomed!
This is an imported post. It was imported from my old blog using an automated tool and may contain formatting errors and/or broken images.