</embed>

If you want more info about Windows Azure and how to develop, architect or benefit from the platform as a whole, register freely at the Azure User Group Belgium.

Before you get started, you need to have a Windows Azure token. Request a token by completing the application here. Tokens are generally issued within a few hours. Once you have received your token, redeem it at http://windows.azure.com. Afterwards, you can deploy your application using the interface at http://windows.azure.com or by issuing a right-click -> Publish... in your Visual Studio solution.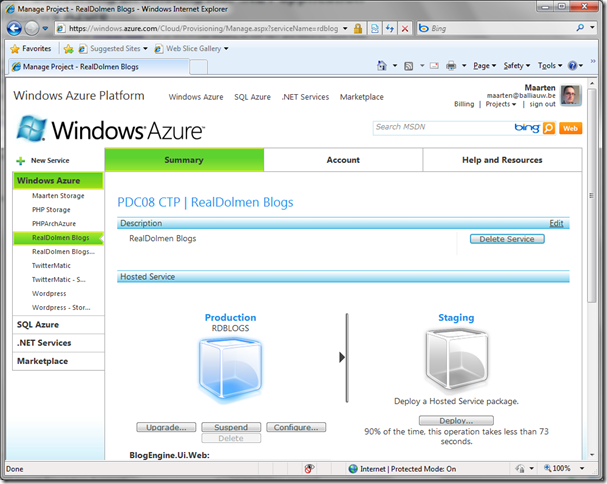 Thank you for attending!
This is an imported post. It was imported from my old blog using an automated tool and may contain formatting errors and/or broken images.