And it did. Let's scale our brewbuddy website and make use of 3 workers.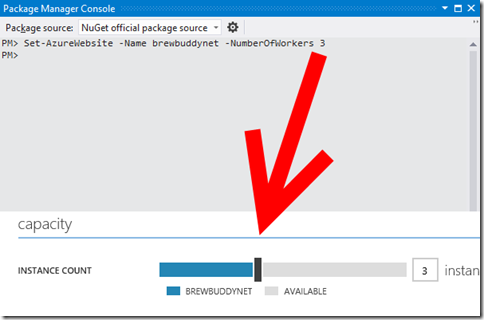 Whoa!
For reference, here's the full list of supported cmdlets. There's also Glenn Block's post on some common recipes you can mash together using these cmdlets. Enjoy!
[edit] Sandrino Di Mattia has a take on this as well: http://fabriccontroller.net/blog/posts/using-the-windows-azure-cli-on-windows-and-from-within-visual-studio/
This is an imported post. It was imported from my old blog using an automated tool and may contain formatting errors and/or broken images.