After that, you simply click "Build". A couple of seconds or minutes later, your fresh package is available on your feed: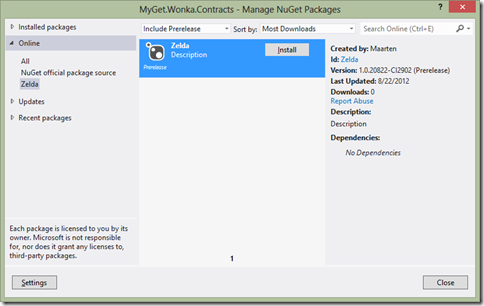 If you want to see what happened, the build log is available for review as well: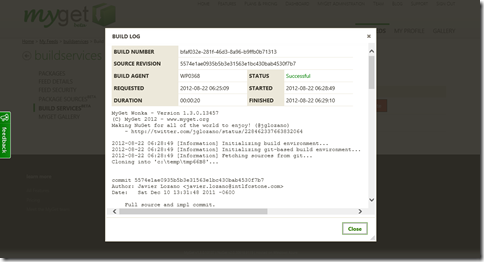 Enroll now!
Starting today, you can enroll for our private beta. You'll get on a waiting list and as we improve build capacity, you will be granted access to the beta. If you're in, tell us how it behaves. What works, what doesn't, what would you like to see improved. Enroll for this private beta now via http://www.myget.org/buildservices. Limited seats!
Do note it's still a beta, and as Willy Wonka would say… "Little surprises around every corner, but nothing dangerous."
Happy packaging!
This is an imported post. It was imported from my old blog using an automated tool and may contain formatting errors and/or broken images.