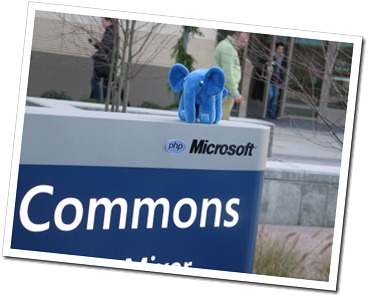 Being in the US for 2 times in a month (PDC09 and Web Development Summit) is fun, tiring and rewarding. The WDS09 was an invite-only event organized by Microsoft, focusing on interaction between Microsoft and the PHP community. I must say: the event has been helpful and interesting for both parties!
The Heathman Hotel in Kirkland is a nice hotel!
Traveling towards the US is far more productive than flying back: I did PHPMEF traveling westbound, I crashed (half sleep/half awake) on the eastbound flight…
If you just traveled over 26 hours: do NOT go shopping immediately when you arrive home! It's really frustrating and tiring.
Did a session on Windows Azure SDK for PHP, PHPExcel and PHPLinq.
Did an interview for the Connected Show
Met a lot of people I knew from Twitter and e-mail, and met a lot of new people, both Microsoft and PHP community. Nice to meet you all!
Event focus was on feedback between Microsoft and PHP community, overall I think the dialogue was respectful and open and helpful to both parties.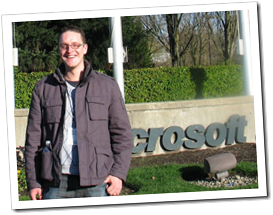 This was actually my first time at the WDS which has been around for 5 years already. The Interop team invited me there, and I want to thank them for doing that: it was a great trip, a great event and I got the chance to meet lots of new people.
Attendees were mostly people from the PHP community, like Cal Evans, Rafael Doms, Chris Cornutt, Romain Bourdon (WAMP server anyone?), Alison "snipe" Gianotto, … Next to that, lots of Microsoft people came by during various sessions. Some of them even reserved the whole week and were attending all sessions to make sure they were in the feedback loop all the time.
We've seen Microsoft sessions on IIS, Web Platform Installer, Silverlight, SQL Server, Bing, Powershell (sorry, Scott Hanselman, for disturbing your presentation with a tweet :-)). Interesting sessions with some info I did not know. PHP community sessions were also available: Wordpress, Joomla, Drupal, the PHP community perspective, feedback sessions, PHPLinq, PHPExcel, interoperability bridges, … A good mix of content with knowledgeable speakers and good communication between speakers, product groups and audience. Well done!
This is an imported post. It was imported from my old blog using an automated tool and may contain formatting errors and/or broken images.