Seems that, according to this Wikipedia entry, I work at Microsoft: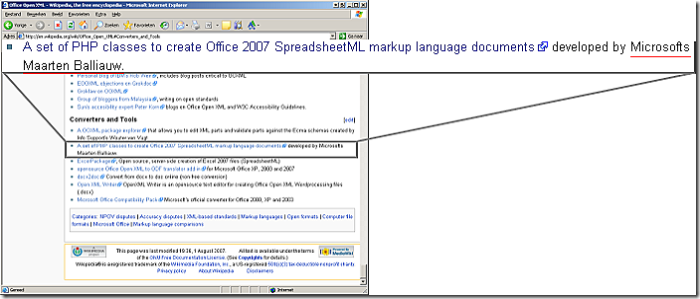 To clarify this: I do not work at Microsoft, but at Dolmen, one of the top Belgian IT firms. I do work with Microsoft technology and tend to promote their technology too, but no job at Microsoft.

(Thank you Wouter for showing me this)
This is an imported post. It was imported from my old blog using an automated tool and may contain formatting errors and/or broken images.