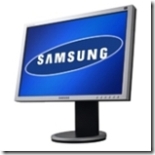 Yesterday, I bought myself a Samsung SyncMaster 940BW wide screen TFT. My old screen, a IIyama 17 inch monster weighing CRT, needed a replacement. Not because of it's age, but because I really started hating this huge block on my desk.
The SyncMaster is a great screen. Not the newest, not the most feature-loaded, but it delivers a 1440 x 900 resolution (nice if you are used to 1024 x 768!) and DVI. Photo's, regular use, ... all is really sharp on screen. If you're looking for a cheap wide screen TFT, this one's great!
Something off-topic: PHPExcel has already been downloaded more than 700 times! The first version once got 36 downloads...
This is an imported post. It was imported from my old blog using an automated tool and may contain formatting errors and/or broken images.