After a month of development, I think it's time for a status update on my PHP Excel2007 classes. 16 december 2007, I started working on these classes as a test to check how hard it could be to create Excel2007 files using PHP5.
The story about Excel2007 and PHP, got picked up by a few websites, and it seems my set of classes has been downloaded quite a number of times. This made me continue developing the basic "Hello World" example, to a set of classes which can produce Excel files like this one: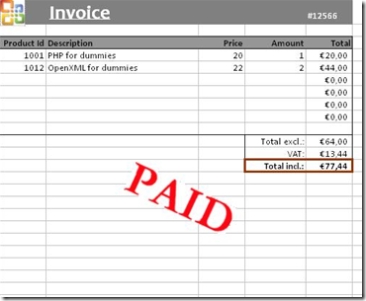 Turns out my test-case is growing into something bigger. I'll keep adding some features, and keep you informed.
The latest version can be found on CodePlex.
This is an imported post. It was imported from my old blog using an automated tool and may contain formatting errors and/or broken images.