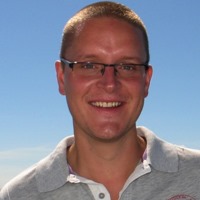 Hi, I'm Maarten Balliauw! Thank you for wanting to hire me!
As a freelance consultant, I provide software development, consultancy, training, coaching and mentoring services to other companies. Learn more about me or have a look at my public CV, and contact me if you want more info or want to have a chat.
Have you ever faced a blocking issue and quickly needed advice from an expert in the field? Have an important question but don't want to hire a consultant to come on-site for a full day? You periodically need some external advice on your project? We can set up a remote meeting for one or more hours and analyze the issue right away! Get in touch!
My focus is on:
.NET ecosystem, C#, ASP.NET MVC
Cloud (Microsoft Azure, …)
Identity (Identity Server, Azure Active Directory, …)
Distributed systems (Service Fabric, Orleans, …)
Debugging, performance profiling, memory profiling
General software development practices (think continuous integration, continuous deployment, dependency management, …)
Mentoring/coaching/training on any of the above topics
Learning from you
I like to work remotely if possible, but can always come to your office(s) as well - whether in Belgium, Europe, or the world.
Contact me for more info.